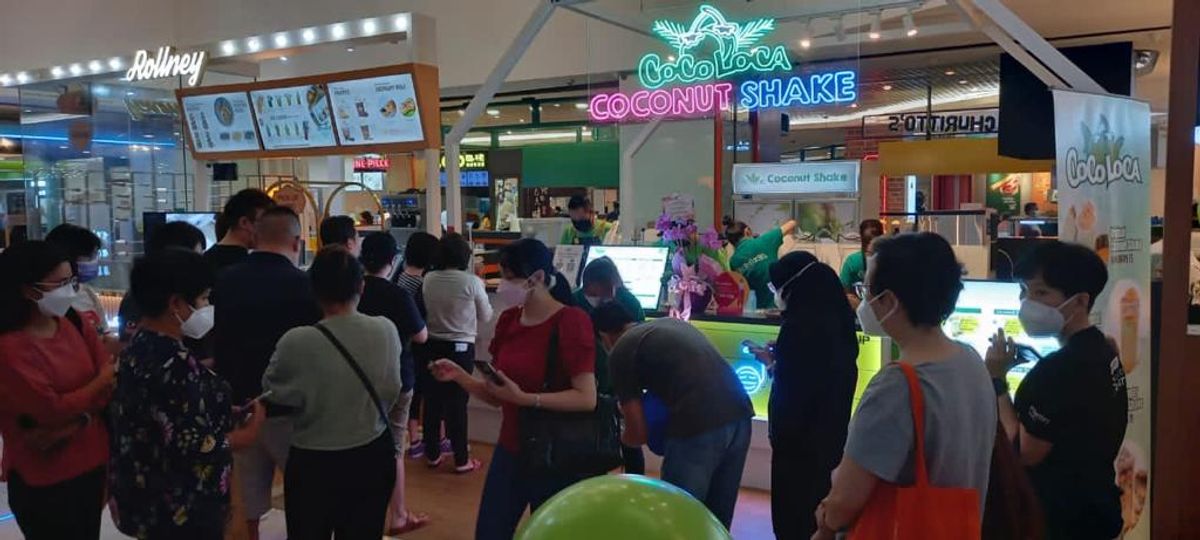 19/3/2022, One Utama
Yes ,yes and yes!!!!!! We are excited that the grand opening in One Utama on 19/3/2022 is so successful!!!!!
A wonderful and grateful day!!!!! Crowder place gather for you and me. Free up to 100 cups of drinks and balloons for all of you. And of cause, our Mascot as usual, bring love and happiness. For those who haven't tried our products, feel free to ask for samplers, for those who always with us, sincerely thanks for your support.
Lady ang gentlemen, once again for your attention, we announced that, Cocoloca is officially opened in One Utama. Thank you!